Content Marketing Gold
Everything online is content. Not everything online is original. Here are some tips, which require you to put some work in, thus making your content marketing more original. 
Where to Start with Content?
What we're talking about here is being a mite more creative with what we put on our website, our email and our social profiles. Originality is hard to come by. Creative content is not.
I Bought '101 Post Ideas for My Business'
Excellent. That's a starting point but how many others are using those self-same ideas? Are those original ideas in the spirit of your business, honest for your business, relevant to your audience? What you've bought are some starting points.
Seeking the Original Content is Difficult
It is if you are going to copy people. Much better to call it an 'influence.' I'm not talking about copying 'influencers' I'm talking about reworking an idea that works for your business.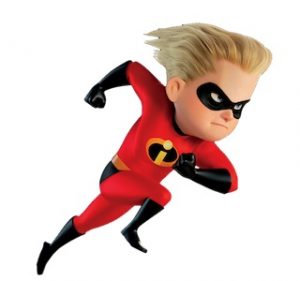 Starting your Content Ideas
I talk to people. I know. Old fashioned. That's not true. It's just forgotten.
I talk for a long time to a client about themselves and the business they have and what they want it to be. Then I start building lists. I may use an online collaboration tool like Trello, I might use a spreadsheet. Some lists are always the same.
Some of My Top Lists
Keyword phrases with intent (using Google Ads, Google Search Console, and my own searches)
The Audiences – who are the people. Do we need to create persona for each audience? Therefore, able to personalise messages.
Categories – The categories for possible content
Partnerships – potential
Competitors – a rough check, never copy, they might be getting it wrong.
Other Lists I've created for Clients:
Values of the Company
Frictions
Client's influences
Potential static pages
And so many more.
Stat' Gathering
You can glean quite a lot from Facebook Insights, YouTube stats etc. Especially demographic detail but take that with a large pinch of salt if the data set is quite small.
Schedule & Seasonality
How often to publish on each platform based on the resources of the client?
Are certain pieces of content more relevant at particular times of year?
Creativity is a Particular Way of Thinking
Literally blew my mind when I found out that thinking is not one thing. You have thinking in various forms, critical, optimistic, creative et al.
Testing Content
It's quite easy to test what works. What to look for is important. Sales and revenue is one thing but so is awareness and awareness works on engagement. Look for 'true engagement' that is reactions, shares, comments v reach.
Content Foundation
The above is a rough overview of what we do at Conversion Detectives to create a successful content marketing strategy and testing programme. We base our success on 'conversion' not just conversion to a sale but also content converting to awareness and consideration. It's a rough rule but awareness and consideration lead to the sale. Along with brand awareness, so do track brand search terms in Google Search Console.
9 Ways to Make Your Content More Creative
Are you ready? Because this requires some work.
You have an idea for a piece of content.
What can you do to make that idea more creative and therefore more creative and possibly even original?
Apply these 9 elements one by one to your idea and see what you can come up with that is different.
Put to other uses
Adapt
Modify
Magnify / Minify
Substitute
Rearrange
Reverse
Combine
What if?*
Use the arrows at the bottom left to whizz through the ideas. If you would like the PDF just email: hello [at] conversiondetectives.com.
9 Ways of Being More Creative – Conversion Detectives

Content Types
What suits your idea best? Is it video, copy, imagery or an infographic? Remember these take further forms too, a video can be an animation, a mini-sitcom, an interview. You could be thinking of a gap in content, is this a podcast idea? Is this a cartoon, is this step-by-step guide, is it a case study, testimonial, white paper, is it best suited to an event online or in the real world?
Conversion Detectives is a full service digital marketing agency in Hertfordshire.
We find the best quality traffic for your website and convert more of that traffic into sales or sales leads.
Services
Digital Marketing Strategy | Creative Content Marketing | Email Marketing |
Lead Generation | Content Strategy | Social Media Marketing |
Video Marketing SEO (Basics) | SEM |
Video Marketing | Blogging
*This is an updated list taken from the Osbourne Checklist also known as SCAMPER.