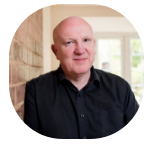 We've called the company Conversion Detectives because making a profit online requires methodical procedures, absolute evidence, trials and tenacity.
O' and it's fun being a detective. We offer digital marketing services including conversion optimisation in Hertfordshire and beyond, well anywhere really.
We speak plain English
We love what we do
We investigate your online presence using our own, ever developing, methodology with a view to grow your business, improve your profit and spend your budget wisely.
Have a Look Around.
A good place to start 'How We Work.'  It's 4 slides and takes around 2 minutes to read. Find out WHY you have to be creative & technical to succeed online.
If you have a Website that you wish to make the most of please contact us for a FREE chat.
Conversion Detectives is a digital marketing company based in Hertfordshire.
Conversion Detectives Limited
Conversion Detectives is incorporated as a Private Limited Company
Company No: 10690806