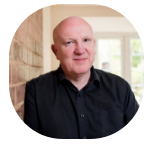 We've called our online marketing company Conversion Detectives because making a profit online requires methodical procedures, absolute evidence, trials and tenacity.
O' and it's fun being a detective. We offer digital marketing services including conversion optimisation in Hertfordshire and beyond, well anywhere really.
We speak plain English
We love what we do
Our Online Marketing Company
We investigate your online presence using our own, ever developing, methodology with a view to grow your business, improve your profit and spend your budget wisely. Conversion Detectives has been in existence since 2011. We started, primarily, to investigate websites and provide Conversion Optimisation services. Clients loved our audits and reports and more often than not would ask us to fulfill our recommendations.
Full Service
As an online marketing company we cover the whole mix of digital marketing techniques. We do outsource bigger projects to well established specialist partners. A great deal about digital marketing is technique. What makes your presence different, creates awareness, consideration and purchase is original content. Content stories work very well on different platforms. This is vital for a business to succeed online.
Originality Makes Good Business
We don't follow convention. That's what others do. We build a foundation for online business with solid principles including the use of Google Analytics and keyword phrase research. We make categories, or themes, and segment your audience to personal messages, engage people and take them up the ladder of loyalty:
Visitor > prospect > customer > repeat customer > loyal customer > brand evangelist.
Have a Look Around.
A good place to start 'How We Work.'  It's 4 slides and takes around 2 minutes to read. Find out WHY you have to be creative & technical to succeed online.
If you have a Website that you wish to make the most of please contact us for a FREE chat.
Conversion Detectives is a digital marketing company based in Hertfordshire.
Conversion Detectives Limited
Conversion Detectives is incorporated as a Private Limited Company
Company No: 10690806