Conversion Detectives
We do a variety of activities for clients and I got to wondering, again, can we be more efficient and what makes the difference in the tools / software / apps / extensions we use for digital marketing? 
Excluding the Obvious Tools
What makes the difference? What if we exclude the obvious tools then what are we left with that makes that difference? Which are the core we can't do without?
Excluding:
Productivity Tools: email, calendar, Word
Business Specific Tools: Xero and Receipt Bank for accounting
The Basics for Digital Marketing: Google Ads, Google Analytics, Google Search Console, Email platforms like MaiChimp ' AWeber etc, Video platforms like Vimeo, Wistia and YouTube.
Which Tools Are Left?
PLUS:
Google Chrome Extensions
Moz
Page Speed
Get Pocket
Bitly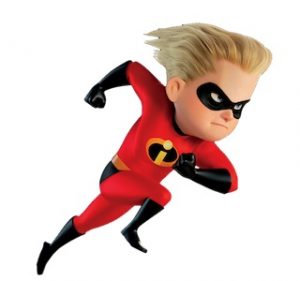 Evernote
My day-to-day life is underpinned by this wonderfully simple tool. Evernote uses virtual notebooks and notes. That's it really! I have a notebook for a Week Plan, for Conversion Detectives 'the business' and for each client. Plus so many other things it would take a good couple of hours to list.
Why I like Evernote:
It's instinctive
It syncs to another device AND to the web automatically (you pay for more than one device)
You can add checkboxes: tick off what you've done.
Search: search notes easily
Formatting: is basic but all you need
PLUS:
Horizontal Lines; Insert to break up information. Sounds basic but I use it all the time.
Clipping, easy to add images.
Overall
It's easy to use, it's fun and because it syncs I can write knowing that writing is getting backed up.
Microsoft Excel
We use this for data capture and in the main that's dashboards. Dashboards for each client provide focus on targets, benchmarking and tracking of online activities.
Why I Like Excel:
I don't. Nope. Never liked using it. The product is useful as a customised dashboard is easy to make and charts are a synch to create.
Overall
The most boring but most useful product of all. It runs the business for each of our clients.
Trello
Is an online collaboration tool. It is so easy to use and you'll use 90% of what it is capable of because you can share with team members, add due dates, plus label the different elements of a project.
Why I like Trello:
Overall
A joy to use. It cuts down on lost email, misunderstanding and missed deadlines. Wait, I hear you say what about Google Drive / Google Docs? Clunky  in comparison and it ALWAYS takes a number of attempts to get people set up.
Google Chrome Extensions
I've had trouble with Google. Everyone I know, who's in the know, says to use Opera, Safari or Firefox. The problem is they don't have the number of extensions needed for a digital marketing business.
We use a lot of extensions BUT if not in use we turn them off. O' there is some very funky technical stuff you can do with developer tools for example but in the main here are the top four used the most often.
Moz
Once known as SEO Moz this gives the basic run down on a website. The Domain Authority is used as a benchmark for each client website. Lots of other parts to it with the paid version. There are other tools on the same theme like SEMrush Majestic and Ahrefs. They are all great, it's just Moz is the neatest to use.
Page Speed
An easy to use extension. It just gives the overall time to load a page on a website. It's very rough and not used by technical SEO people but sometimes you just need the basics.
Pocket (getpocket.com)
Love this. There is so much information you need a bookmarking service like this. Just save the page and add 2 – 3 tags. You can then read the page saved in a cut down version or view the original.
Bitly
The grand parent of URL shortners. Particularly useful for saving characters in a tweet. It also gives you stats on clickthrough's. If you want to track click throughs for a campaign or on your website then you'd use Google's Campaign URL Builder.
Digital Marketing Every Day?
Well, yes I would say I use the above most days. There are a few more tools in use but I'll save that for another time!
About Conversion Detectives
Conversion Detectives is a full service digital marketing agency in Hertfordshire.
We find the best quality traffic for your website and convert more of that traffic into sales or sales leads.
Services
Digital Marketing Strategy | Creative Content Marketing | Email Marketing |
Lead Generation | Content Strategy | Social Media Marketing |
Video Marketing | SEO (Basics) | SEM |
 Blogging