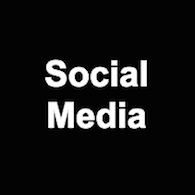 Social Media
Social media is not always great place to sell. It's a place to create awareness and yes it can lead to sales but it is a place for community.
The best measure of success on social media is the engagement of your following. If they are engaging with your content they are more likely to buy and recommend you to their friends and family.
A word about engagement
Don't look to what Facebook tells you is engagement. Look at 'true engagement' that is reactions, comments and shares by reach.
Things we've learnt
People don't go on social media to buy
Facebook reach is poor without advertising
Content is king
Instagram organic (that is not paid) reach can be significant
Collaboration with the right Instrammer can put 9,000 followers on a client's following (their idea entirely)!