CRO FAQ
The Conversion Detectives FAQ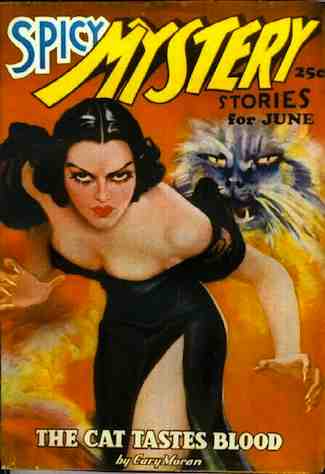 Q: What is Conversion Rate Optimisation?
A: CRO is the review of the entire sales process from the first lead-generation advert, all the way through to the post-sale follow-up with the aim of making more of your visitors 'convert' into sales or sales leads.
Q: What is the end result Conversion Rate Optimisation?
A: You will know which part of your online sales process can gain you the biggest wins, in the shortest time, for the least money.
Q: What research do you carry out?
A: First we'll have a chat and discover what makes your business work and how much you already know about your customers and your site. We'll establish how in depth the research should be. We'll look at various parts of your business.
Your traffic sources

Your competitors online strategy

The potential of the market

The strengths and weaknesses of your company
Q: What does optimisation involve?
A: There are 4 stages to the whole cycle. Optimisation is a virtuous cycle.
1. Research

2. Deduce
3. Test
4. Refine
Q: What are your methods?
A: The methods and tools that we use will vary depending on the investigation of your site but they involve at the very least A/B page testing (including usability) and a host of other tests and tools.
Once we have done our research and have talked to you at length we'll have an idea what to test.
Q: Why should I spend money on CRO?
A: Because you'll make more money without spending on advertising. You are finding out what your customers want and how customers build your web site for the benefit of your business.
The other important factor is the ability to measure the value of visitors, conversions and sales so it's very easy to see if these ideas and methods make you more money.
Q: Why are you called Conversion Detectives?
A: We explore every aspect of your business, the market, your competitors and what we can use from other markets. We'll also 'walk in your customer's shoes' so we'll have empathy with their 'journey' on your site. The process is one of detection using all these clues to build our (that's you and us) case for Website improvement.
Q: Where do you start?
A: Our starting point after our first chat and agreement will include the following.
Where are your visitors dropping out? Which pages are converting and which are not? What marketing elements have your competitors used? We'll investigate your analytics, the usability of your site (how people click on, view and use your site), customer surveys and a lot more.
Q: How do I know if I'm a Conversion Victim?
A: Have you been split testing your pages?
Split testing means comparing one page with another at it's most basic so you have an A page (that acts as a control as you don't change anything) and a B page where you trial one change. A more advanced version of this is the Multivariate Test. This means a whole range of pages which compare different parts of the page. For sites with low volume of traffic we can advise and report on aspects that will help your conversion.
Q: I'm not sure if I want to make big changes to my site. Will I get a return with a few tweaks?
A: It's better to make bold changes. When we try things we will make the biggest changes possible and therefore get the biggest potential return. If you make small changes the result will not be obvious. Better to make bold changes and prove they don't work then move on to the next test.
Q: How quickly will I see improvement?
A: You have to be patient. Visitors can easily be put off by being bombarded with sales messages. Visitors will want to research and want to take their time. What we recommend is plenty of options for potential customers to become involved with your site.  Cultivate your customers and involve them. Give them something unique, make their life easier and answer a need and they will return and they will be loyal.
Q: How do you find out more about visitors to my site?
A: We use the most appropriate tools on the market for example:-
CrazyEgg (where visitors click on and don't click on a page).
ClickTale is several tools in one and can create a video of what a visitor is doing on your site.
GazeHawk offers visitor eye tracking, what are visitors really looking at on your site.
KISSInsights offers one simple question at a time that can provide quick feedback or if needed a longer feedback form from Kampyle might be used.
We use the most appropriate tools for each project. The tools and what degree we use is specific to your site.
Please get in touch if you have any further questions.
Conversion Detectives