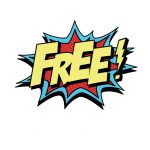 How free? Well, 3o minutes to look at your online presence AND a one page review.
Your Gain
You don't have anything to lose and you're likely to gain in more than one way. Either we'll confirm what you already know or you'll learn something that will increase your revenue, followers and your online presence or you'll find something that will save you money.
Contact Conversion Detectives Today
for a friendly no obligation chat
Guaranteed?
Well, I'd like to but you may be sorted. What I can say is that I've ALWAYS found something of benefit when doing these short online marketing reviews.
Taster Package
If you like what you find out then we can work together. Have a look at the fees page. We do 'taster packages', an agreed number of hours and activity.
You don't have to jump into a monthly commitment. We can work with you for as long as you like, we just request 30-days notice.