A long, long time ago in a life far away I would read about writing and creativity. How to write was one thing, what to write was another.
I attended workshops, which were great. Workshop leaders are always encouraging and you learn from other writers even when their genres are alien. Mostly I read and I practiced.
Disassembling Creativity
I use the 'disassemble' word because, well…you don't get to use it very often. I took to pieces everything I read and everything I wrote. I even went hardcore. I would set a time to write and the second the time came around I would start writing, with a pen.
Now, I didn't have anything to write. That made the experience hardcore. The exercise is to write for ten minutes without stopping. That's the start. Then you up the time. I think I got to an hour. Imagine sitting, moving your pen and it smears words at random. Quite a lot of rude words.
Every so often an idea or a 'winning phrase' would crop up. Why do it? Well, you learn to write when you decide. How many of us clean the house, groom the dog, stare at puddles through our windows…and never get on?
Warning
If you have any doubts about your mental health don't try this exercise. The action of this exercise can take you downward. It's an exercise only to be used when you are secure in yourself. Try it. I dare you.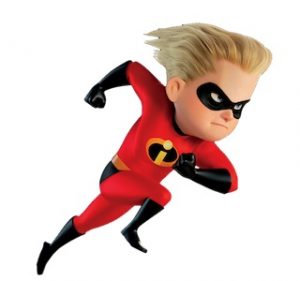 Ideas Need Graft for Building Creativity
Then it happens. The writing of something you are proud of because you combine an idea with the graft of this exercise and you take off. Idea generation is pretty straight forward. All you have to remember is to set an 'idea quota.' Not 5 ideas, not 10 ideas but 50 ideas or 100. See what happens when you take that tack…
The Writing Gut
One of the books I read about writing was by a writing teacher, poet and all-around good Buddhist called Natalie Goldberg. The book is 'Writing Down the Bones.'
I think it was this book, could have been her follow up 'Wild Mind' that I came across where writing and creativity comes from.
It's not the head, too clouded with self-censorship and it's certainly not the heart. O' you have feelings do you? You're a romantic? Then it comes from the heart for you. That makes me happy, goodness rising.
There's a passage in Natalie's book where she describes her writing class bent over their desks writing. It was as if they were folded round their gut. Fanciful?
Creative Gut?
I'd have thought it quite fanciful too had I not committed to the writing on time exercise for several months. Because I found myself bent over the desk scrawling words for hours on end. It did feel as though those words came from my middle, not the head and not the heart.
There are times now, when I write and I don't think. I let the creativity find me. I want to get my idea out and I want it to have meaning and I hope humour.
If you are at all interested in learning about writing from a more essential, rather primitive BUT honest place then two things:
Buy 'Writing Down The Bones'
Look up and research the Enteric Nervous System (ENS) for some background. Known as the 'brain in your gut'
This is an interesting piece by Robert Matthews, visiting professor of science at Aston University 'The Second Brain in your Gut'
Of course, this way of working is not for everyone. The ENS and its effect will vary between all of us. But worth knowing about eh?
Let us know how you work on your creativity!
About Conversion Detectives
Conversion Detectives is a full service digital marketing agency in Hertfordshire.
We find the best quality traffic for your website and convert more of that traffic into sales or sales leads.
Services
Digital Marketing Strategy | Creative Content Marketing | Email Marketing |
Lead Generation | Content Strategy | Social Media Marketing |
Video Marketing SEO (Basics) | SEM |
Shopify Marketing
Image Credit: Jr Korpa, @korpa, from Unsplash