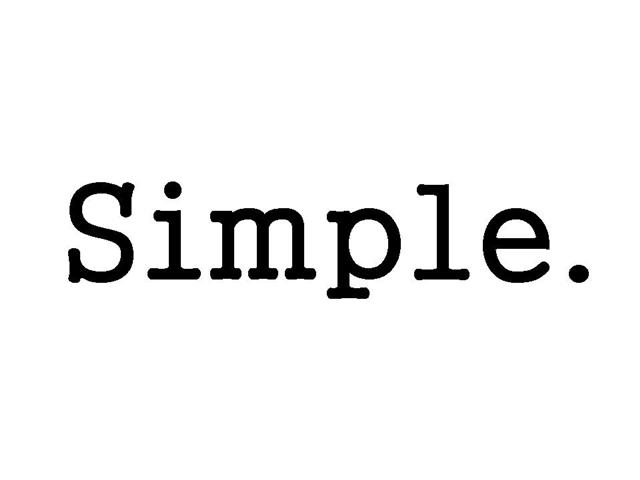 I do enjoy simple digital marketing when it works. O' the joy of seeing the sales come in or the signups to a newsletter. Here's 5 very straight forward things to consider.
1. The Popup
Do you get annoyed when you visit a website and you get a popup asking for your email? Why do you see so many? Because they work.
Popups Mean Revenue
Recently I had a couple of popups on a client's website. The first one was directly responsible for £7.5k of revenue and the second for £3.4k.
How long did it take to set them up? Minutes.
Why did they work?
Because the traffic to the page with the popup was interested in the website. They were interested because of the content. The copy was what they wanted to read and around 70% off the visitors reached that page by organic search.
2. Try Something New
Google, well everyone involved online is always adding to their offering. If you have a local business then you should have a Google My Business listing.
It was three years ago that Google introduced the ability to add posts to your listing. I was looking after a local business and started posting. Result a 27% increase in traffic to the website.
Note: GMB posts expire after seven days and you should have three a week to fill the carousel.
3. Testing, Always be Testing
Always be testing your digital marketing ideas. Keep your eyes open to what others are trying. Sometimes a great idea doesn't work.
I read, in a source I respect, about adding review stars to Facebook ads. The client did an A / B test and would you believe it the ad without the review stars outperformed the one that did.
So, if you do have a great idea test it. I was surprised by the above but it could have been down to the people the ads were aimed at. They don't want to be 'sold to.' Present them the information without an overt sales message and they buy.
4. Honest Video Works
This client had converted a room to a full on photography / video studio. The video and images did very well BUT one video out performed the professional ones.
The video was filmed on an iPhone and in poor light. But the person doing it was showing a simple beauty tip. Massive amount of traffic to the website. Why? Because the person doing it was honest, the tip was useful and unusual.
5. Keyword Intent
These are the words people use to search on Google (and elsewhere).
Where do you find them for your ads and content ideas?
Amazon
That's right, not just Amazon but if you are selling a product then you certainly want to check out Amazon search. Why? Well Amazon auto fills the search field. Amazon is not going to waste time and money offering you keyword phrases that don't convert.
Action
What are the keywords that brings people to your website? Are you getting a lot of brand terms (a good thing)?
Make sure you have Google Search Console installed. Let it run for a few weeks (depending on the number of visitors you have) then open the Performance Report and look at Queries.
You know have an idea of the keywords bringing you traffic. You can do a lot with that information.
About Conversion Detectives
We find the best quality traffic for your website and convert more of that traffic into sales or sales leads.
We use the full mix of digital marketing creating a blend specific to your business. From digital strategy to the tactics (how to go about that strategy) and the actions that make it happen.
We're a full mix digital agency based in Hertfordshire.
Look us up for a chat: hello@conversiondetectives.com